Entrepreneurship has been part of my life since 2011, when I launched my first business, but I have been a creator for much longer. There hasn't been a time in my life when I wasn't making things—drawing, writing, or sewing. But there were times when doing so was difficult.
One of those times was in 2013, when my business closed, I was struggling with college, and my long-coming diagnoses weighed on me. But then, someone suggested something radical to me, and everything changed.
my dog gave me my
life back.
Peach excelled at her new calling for a short 3 years before she needed to retire, and then Bolin stepped into her tiny pawprints and took on the role of carrying me through life as if he had been made for it. I have been blessed to have two wonderful working dogs since 2013.
But still, finally recognising I was unable to work in typical work environments left me with two options:
I wasn't ready to give up quite yet, so I spent a year developing a business plan that would make my ideas come to life. With help from Causeway Work Centre and Rise Asset Development, Multiway Service Dog Equipment became my reality.
​
​
​
​
​
​
Creating for such a supportive community has been so fulfilling for me. I hope to be able to cater to your expressive needs for years to come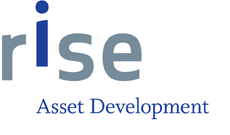 Multiway patches are embroidered two to four to a hoop, and wraps one at a time, by one of three Brother PE770 embroidery-only machines. The machines stitch out about 2 million stitches per month, using about 10 thousand metres of thread, for an average of 70 patches each. Each embroidered item is washed, trimmed, and heat-sealed to ensure its longevity once it reaches you!
​
Similarly, vests are constructed of durable materials and assembled in layers to ensure strong seams: the base is first sewn to the lining, and then the top and base together, and then the binding encases the raw edge, ensuring 3 layers of stitching to hold your vest together.